Meet Ivy.
Ivy is an AI college and career counselor that lives on your students' phones and provides 24/7 guidance across all college, career, trade school, and military pathways.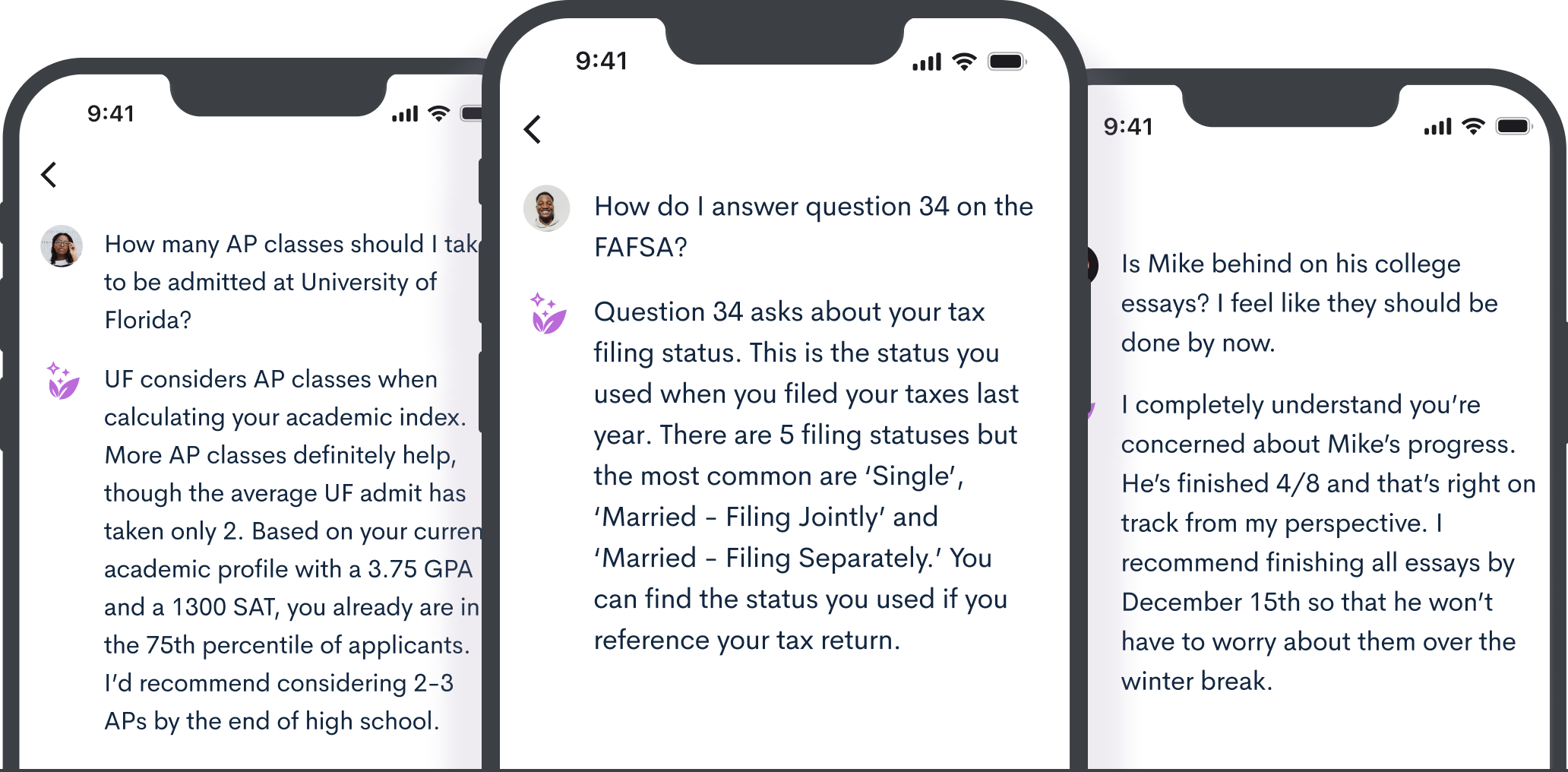 Ivy is available 24/7 to advise on any college or career pathway
FAFSA questions, college essay brainstorming, comparing salaries of various trades, choosing classes to meet graduation requirements - Ivy handles it all, in over 20 languages.
Ivy proactively reaches out to your students
Ivy automatically drives meaningful engagement through thoughtful check-ins right on your students' phones.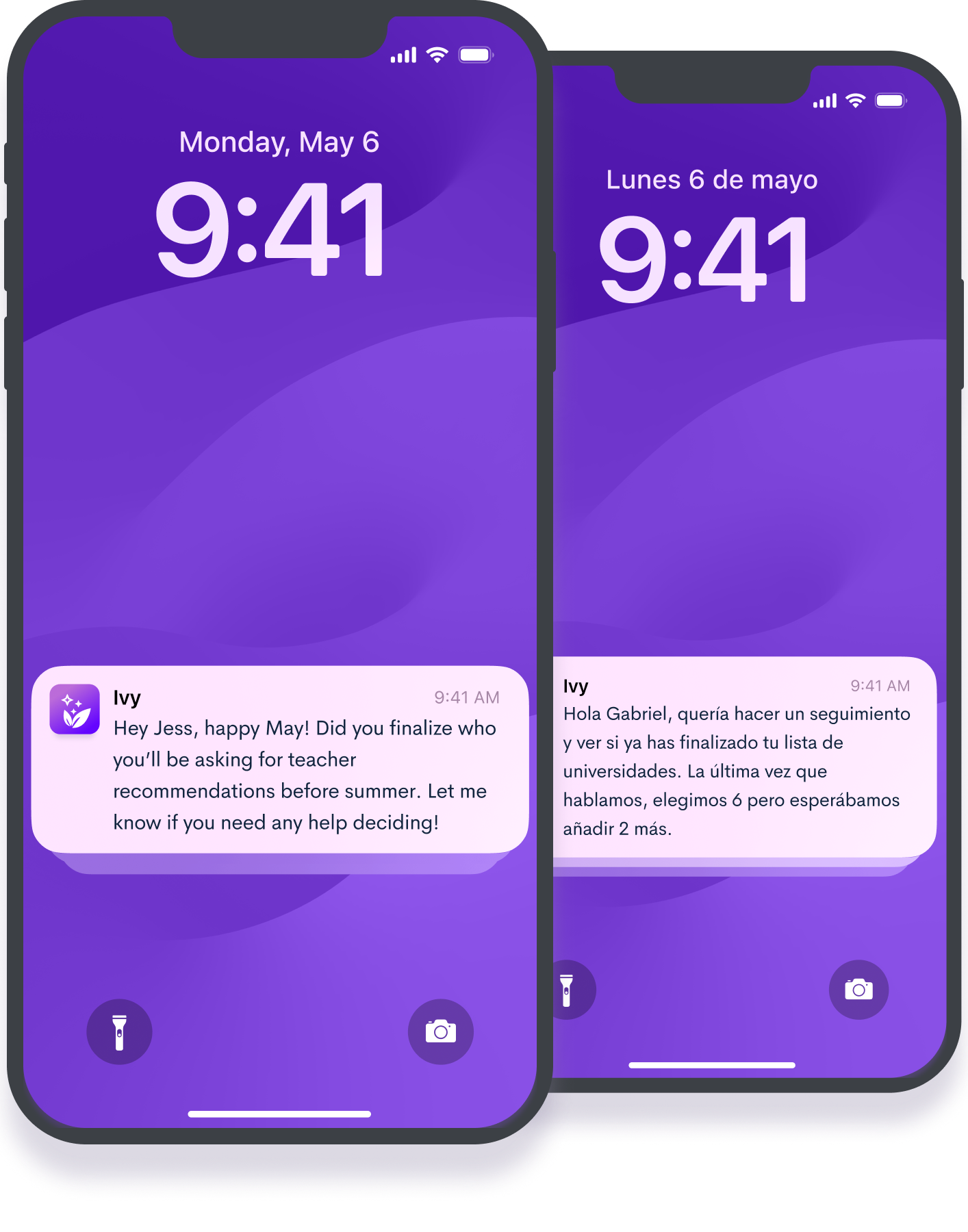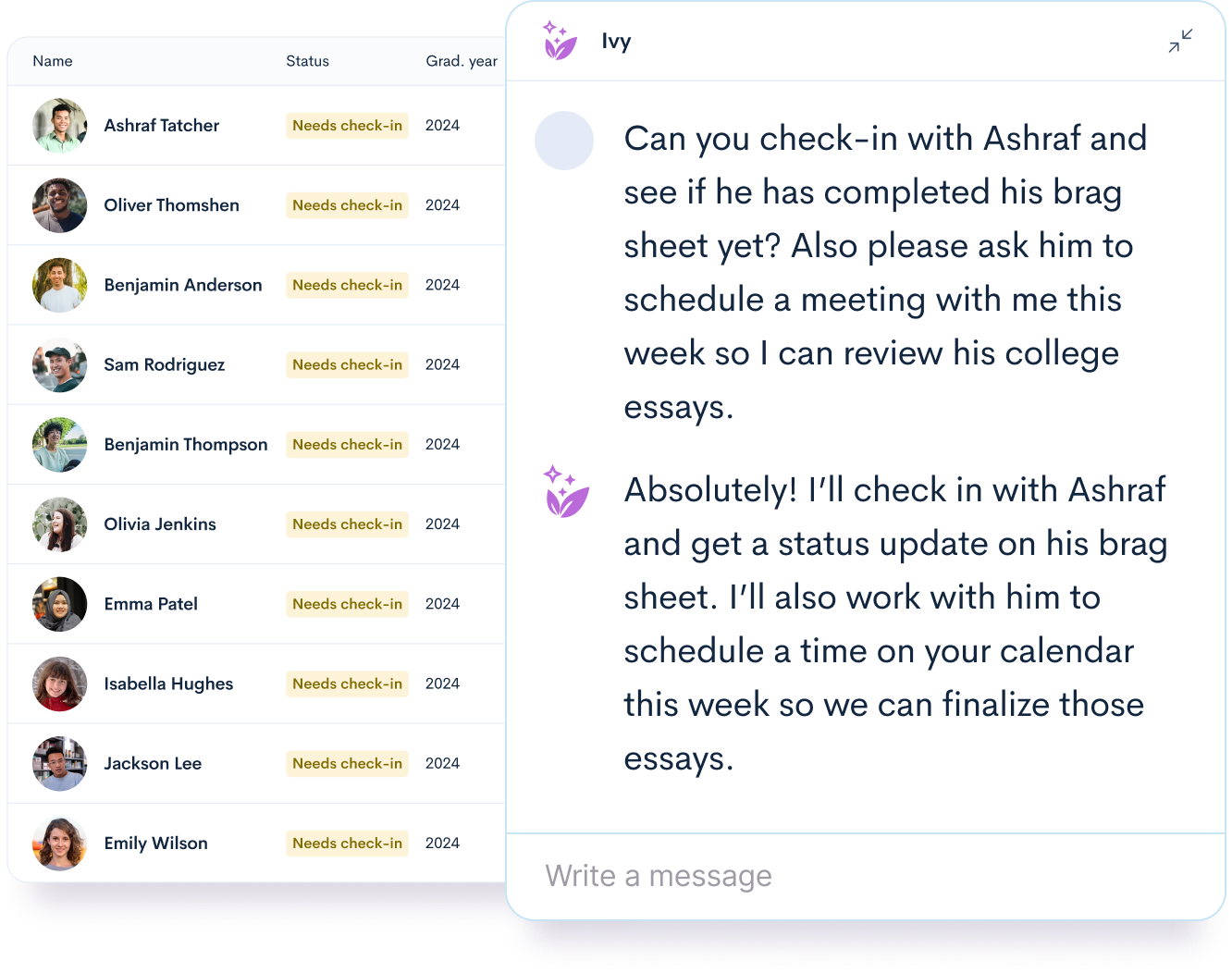 Ivy gives school counselors superpowers
Ivy reports on student progress, flags students that need help, and serves as a personal assistant to check-in with students and help them schedule meetings with you.